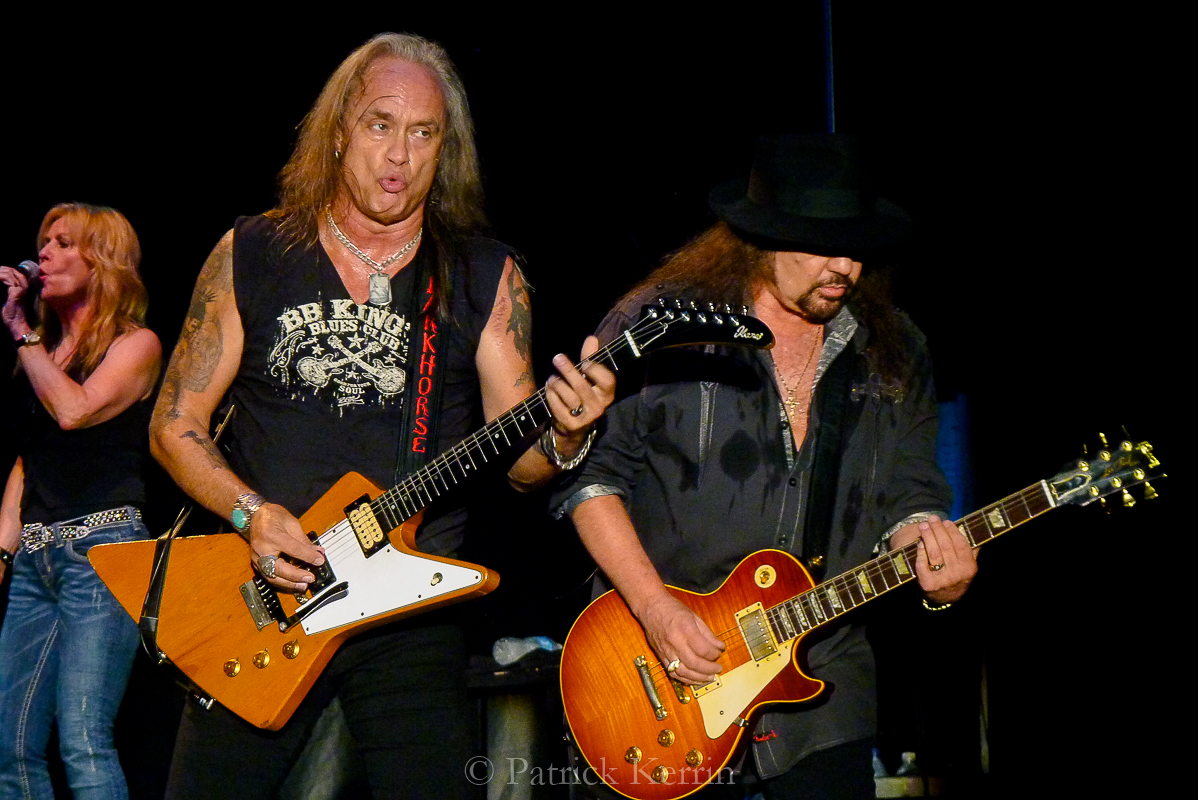 Yes, it's really only Gary Rossington left from the original (and at least it Ronnie Van Zant's younger brother Johnny on vocals), but they still play well and put on an enjoyable show.  I saw then in 2001 when wonderful pianist Billy Powell and 'The Mad Hatter' Leon Wilkinson were still with us (and they had the former Outlaws guitarist Hughie Thomasson with them too).  All three are gone and were greats.
Joining Gary on guitar foe this show were University of Texas Jazz Guitar grad  Mark "Sparky" Matejka and Rickey Medlocke.   Medlocke was a drummer for Skynyrd in 1971, went on to play lead guitar in Blackfoot, and is in the Native American Music Hall of Fame.
These cats can all play!!!
---