We are back!  Thanks to everyone who helped make the Wedding and Reception go so well!
Will start the image sharing with this self portrait of Michelle and I on the 7th at Pebble Beach Golf Links: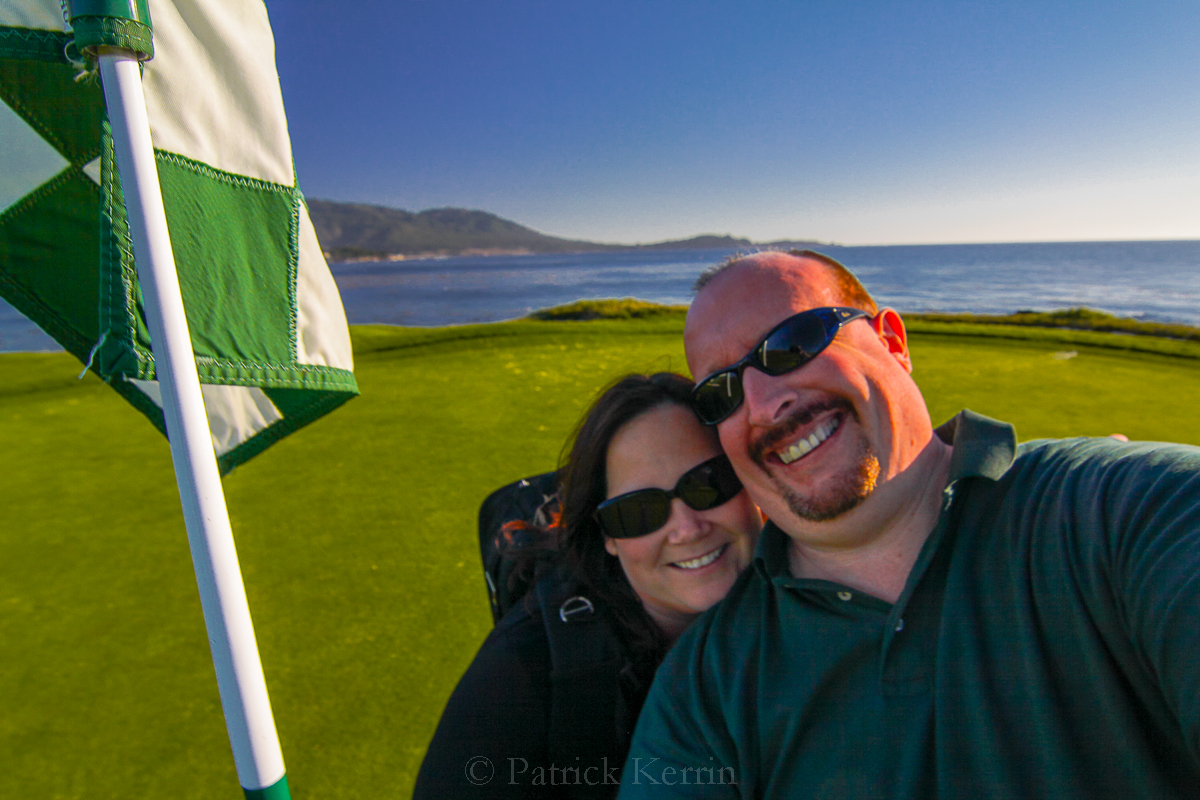 What a hole and what a beautiful course/place!!!
As you can see the weather was just perfect – and those conditions held throughout the trip (huge rains inundated California the day after we left) – what great luck we had.
Many more images to follow!
---